Community Pom
Something's been snacking on Woolly Village's adorable Meymeys, and the townspeople aren't happy about it! While the villagers blame it on the mysterious rabbitlike Poms that appeared when the moon vanished five years ago, young Lulu knows better. With the magic staff gifted to her by the Poms in hand, she sets off on a quest to find the Poms, build a community where they can live in peace, and discover the truth behind all the incidents. And raid every dresser in the continent for trading cards along the way.
Community Pom is a 1997 action RPG/simulation game for the PlayStation, developed and published by Fill in Cafe (best known for the Asuka 120% and Kendo Rage/Makeruna! Makendou series). With gameplay reminiscent of classic 2D Zelda titles and perhaps most particularly influenced by Magic Knight Rayearth on the Sega Saturn, the game puts its own spin on things by throwing a simple but fun pet raising simulation into the mix, with the player rearing Poms to increase their combat stats and unlock new features and abilities. Imagine Zelda with a Chao Garden, and that the Chao Garden was actually useful.
This patch fully translates the game into English. In addition to translating the game, we've also scanned and partially translated the game's official guidebook; it should come bundled with the patch download, and we strongly recommend learning the basic controls from it before playing.
See the readme included in the download for more information.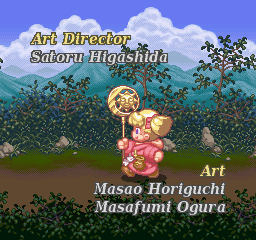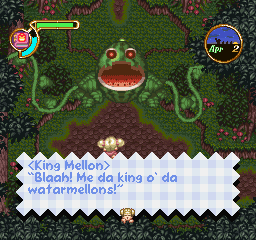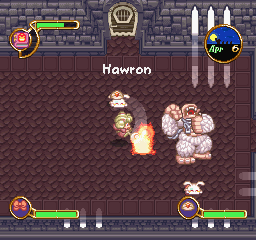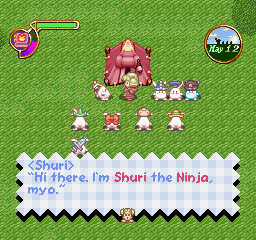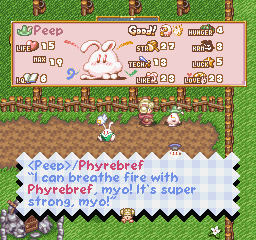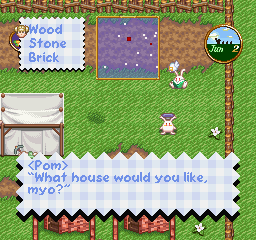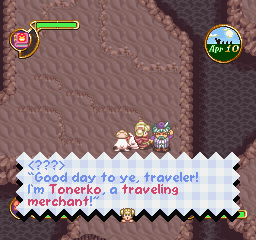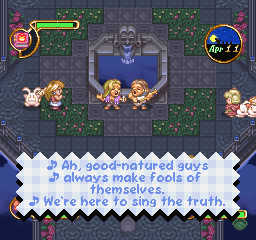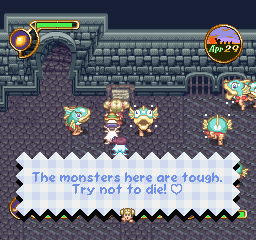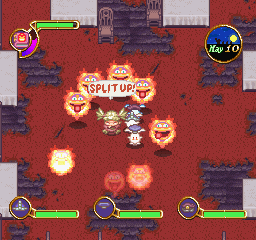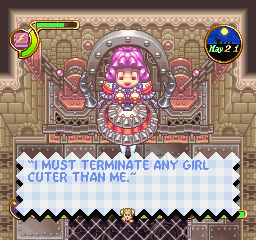 Credits
Hacking
Translation
Testing
Guidebook Scans, Testing, and PR Coach