Moldorian: Hikari to Yami no Sister
In the village of Keuzon within the Human Realm of Moldoria lives a boy named Navarre, shunned by his peers as a coward and weakling. His only real companion is Miria, his friend since childhood. One day, goaded by a village boy, Navarre ventures with Miria to a cave near the village to prove his strength. But unbeknownst to any of them, dark forces are at work upon the land, and Navarre will soon find himself swept up in an adventure beyond his imagination...
Moldorian: The Sisters of Light and Darkness is a 1994 RPG for the Sega Game Gear. It's notable for its unusual combat system (read the manual, we translated it for a reason!) and a quality soundtrack by the esteemed Hitoshi Sakimoto.
This patch fully translates the game into English. See the readme included in the download for more information.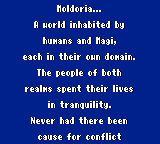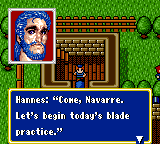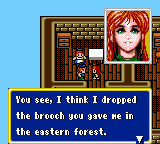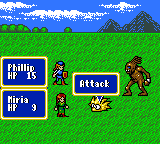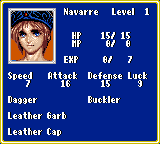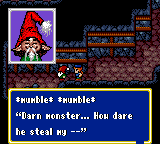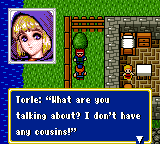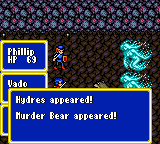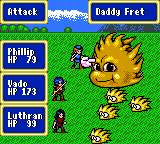 Credits
Translation
Hacking
Editing and Testing
Testing and Editing
Original Script Dump
Manual Scanslation
Old Versions