Madou Monogatari III: Kyuukyoku Joou-sama
Having vanquished Satan in the events of Sorcery Saga II, magician-in-training Arle Nadja and her new companion Carbuncle continue their journey to the Ancient Magic School. But trouble once more finds them on the road when they are mysteriously ambushed by Rulue, who declares her undying love for Satan and traps them in a labyrinth. Aided by the citizens of the Frog Empire, can Arle escape the Minotauros's labyrinth and exact vengeance on Rulue?
Sorcery Saga III: The Ultimate Queen (Madou Monogatari III: Kyuukyoku Joou-sama) is a dungeon crawler by Compile that's probably best known as the basis for the Puyo Puyo series. The game was originally released on various Japanese home computers, but this patch targets the later port/remake for the Sega Game Gear.
This patch fully translates the game into English. See the readme included in the download for more information.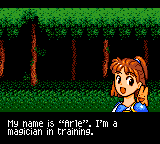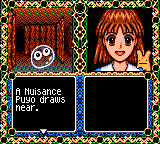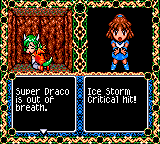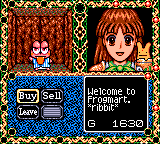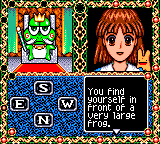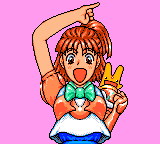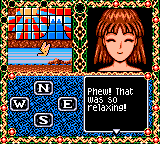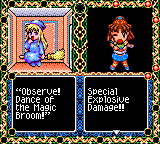 Credits
Translation
Hacking
Editing and Testing
Original Script Dump
Manual Scanslation
Testing
Testing
Special Thanks
Old Versions