Madou Monogatari II: Arle 16-Sai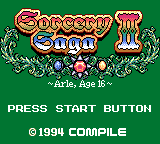 Arle Nadja, sixteen-year-old mage aspirant, continues her quest to become the greatest magician in the world by heading to the faraway Ancient Magic School to study. But disaster strikes on the road when a mysterious man knocks her out and throws her into a dungeon! Worse yet, Arle has forgotten all but the most basic of her spells! How will she get out of her latest predicament?
Sorcery Saga II: Arle, Age 16 (Madou Monogatari II: Arle 16-Sai) is a dungeon crawler by Compile that's probably best known as the basis for the Puyo Puyo series. The game was originally released on various Japanese home computers, but this patch targets the later port/remake for the Sega Game Gear.
This patch fully translates the game into English. See the readme included in the download for more information.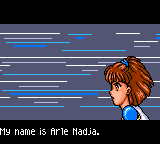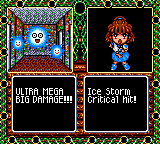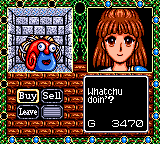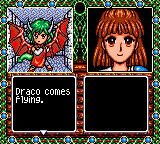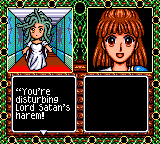 Credits
Translation
Hacking
Editing and Testing
Original Script Dump
Testing
Special Thanks
Old Versions