Bahamut Senki
For 2,000 years did the peace brought to Bahamut by the royal line of Pholia last; but no more. The skies darken, the evil powers once banished return, calamities tear the land itself asunder -- and the "Age of Darkness" is at hand. As the world crumbles, eight rulers raise armies and war amongst themselves to decide the fate of the continent. None can say when or how the Age of Darkness will end, but amidst the chaos, there is one certainty: that the conflict can be done only when one Master stands alone above them all...
Bahamut Senki (Record of the Bahamut War) is a 1991 turn-based strategy game by Sega for the Mega Drive. In it, up to four players take control of one of eight rulers in the fantasy setting of Bahamut, raise armies, and battle AI opponents and each other until one faction emerges victorious. It's a very complex and advanced game for its time, featuring three rulesets of varying depth, adjustable difficulty, and three different levels of simulation: high-level political management, tactical battles (in both hex-based and simplified variants), and real-time action-based combat between individual units.
This patch fully translates into English both the game itself and its two accompanying instruction manuals, which are essential to understanding how to play. See the readme included in the download for more information.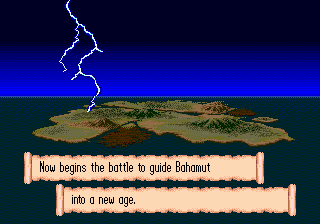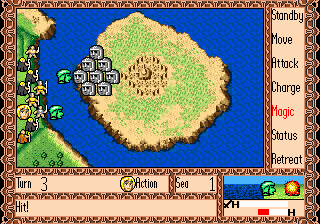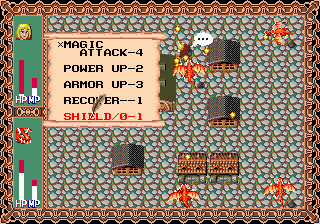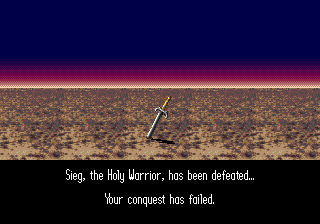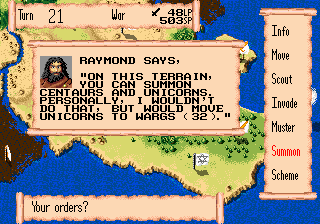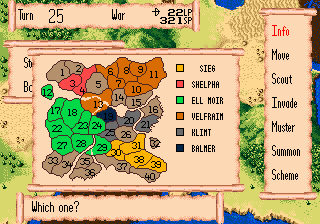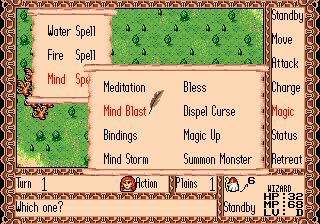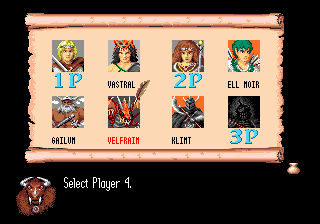 Credits
Translation
Hacking
Editing and Testing
Initial Translation
Testing
Testing