Layla: The Iris Missions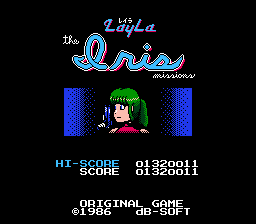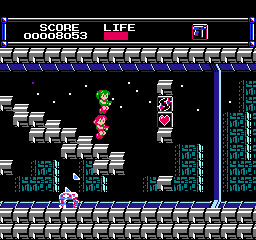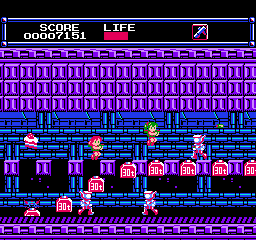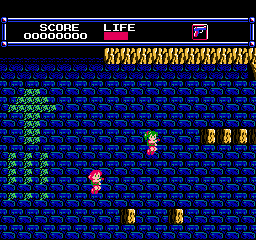 Patch download:
Version 3 (2/2/17)
Status:
Tested
Known issues: None
Notes: Apply to a headered ROM.
Chinelkov Manitokha once again threatens the galaxy with his army of mutant Chimairan. This time, it's up to Iris to stop him! (Layla can come along too, I guess).
This is an in-depth hack of Layla, a Japan-only NES game you've probably never heard of. I got interested in the game after seeing it on Game Center CX, and somehow ended up making this. It features:
8 completely new levels
A new, original soundtrack
A lot of tweaks to "modernize" the gameplay: checkpoints and hints, levels with a more comprehensible structure, infinite ammo for the weapons (once you find them) ...
Oh, and that new title screen, which is the only real change to the graphics. I'm not an artist.
See the readme for more details.